So I picked up the pig formerly known as Hershey. As soon as I saw him, I knew his name was Fabio. All that gorgeous, long flowing hair! Quite the handsome boy!
I am sad to report though, that Fabio came to me in some pretty bad conditions. He is in desperate need of a nail trim. His nails are curled over, and they keep getting caught in the fleece in his cage. He came to me in a filthy, small cage with a pigloo, cedar shavings and a wheel, which we promptly removed. I cleaned everything out and he is now in a quarantine cage. He has never had a vegetable or fruit in his life according to his former people, all he has had was Hartz brand pellets. He has already learned to love hay (he has almost cleaned out the hay rack in a matter of 3 hours) and has been taste testing the bowl of veggies and fruits I put in for him.
He has an appointment on Tuesday for an all-over checkup. I am waiting to get his nails trimmed till then, cause he is very skittish and squeals when I pick him up. I am hoping it isn't a mite problem, but I am thinking he is just not sure about people. I have the sad suspicion he has spent his first year of life in his pigloo with nothing but pellets and a bottle of water
Ok on to the pictures. I have never shown off Cookie, so I have a pic of both of them.
Cookie during floor time: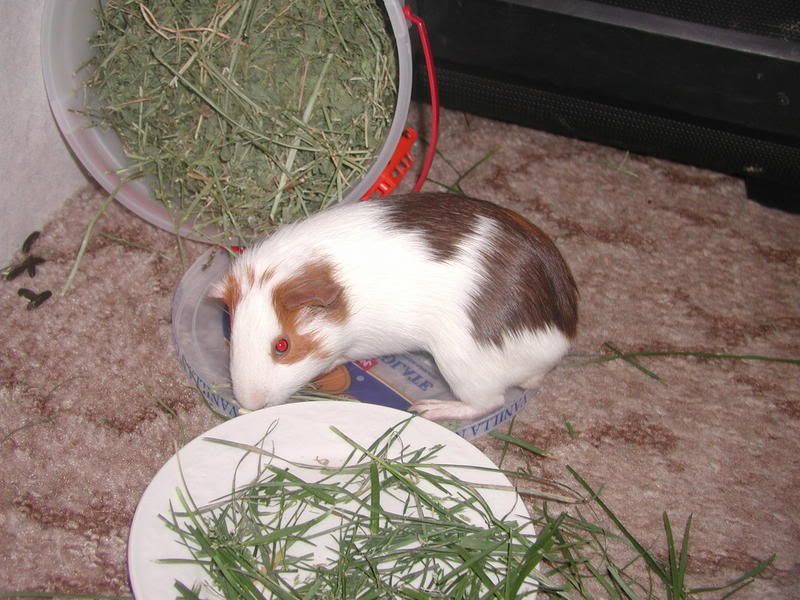 The best pic I could get of the new guy, he is still skittish and I didn't want to push the issue: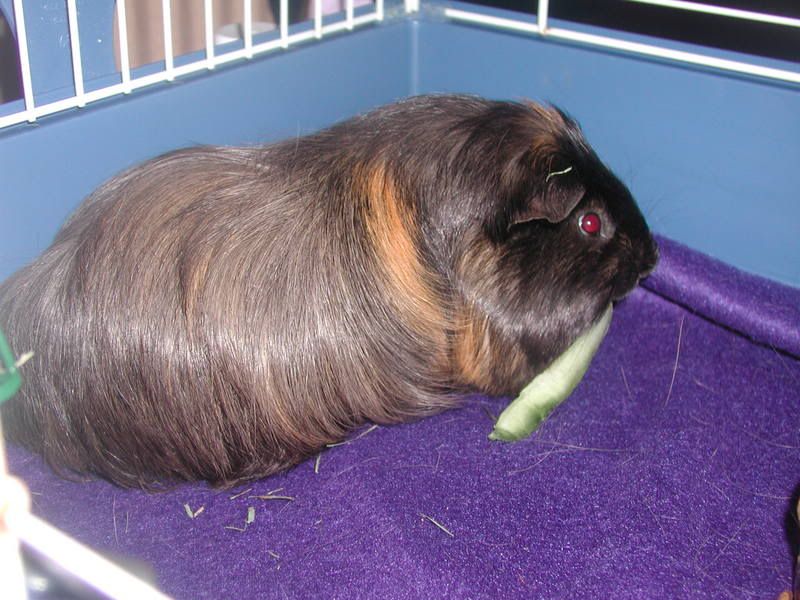 Thanks for looking!