Lily is showing signs of mites: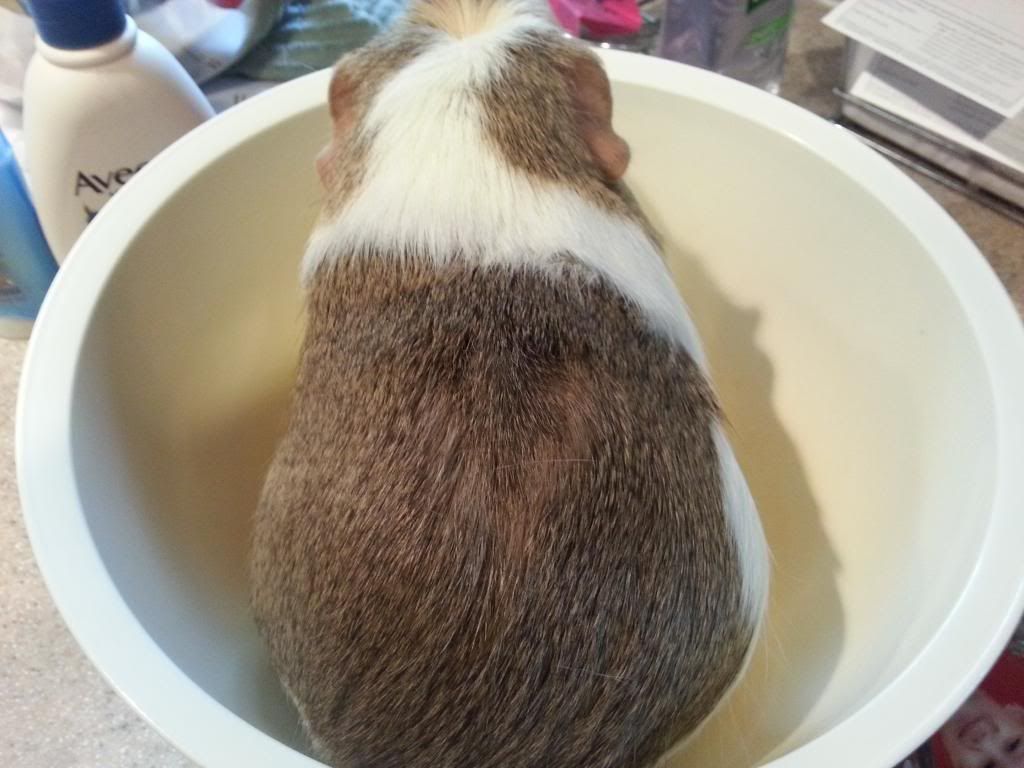 I bought ivermectin pour on and have a needleless syringe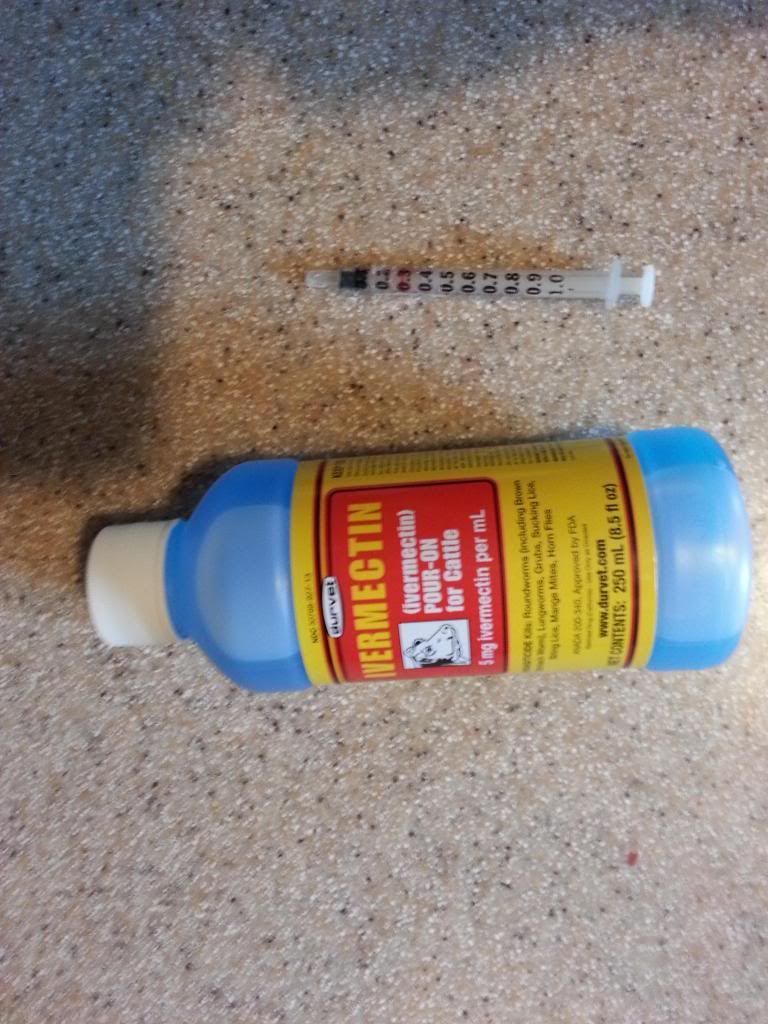 I confirmed the current weight of my pigs:
Lily - 1.261kg *.2 = .2522 ivermectin
Marshmallow - 1.251kg *.2 = .2505 ivermectin
I give this dose once a week for three weeks and I clean the cage with vinegar and water, and use freshly (hot water) washed fleece each time. It's my understanding that I need to replace my wooden houses because they can't be fully cleaned: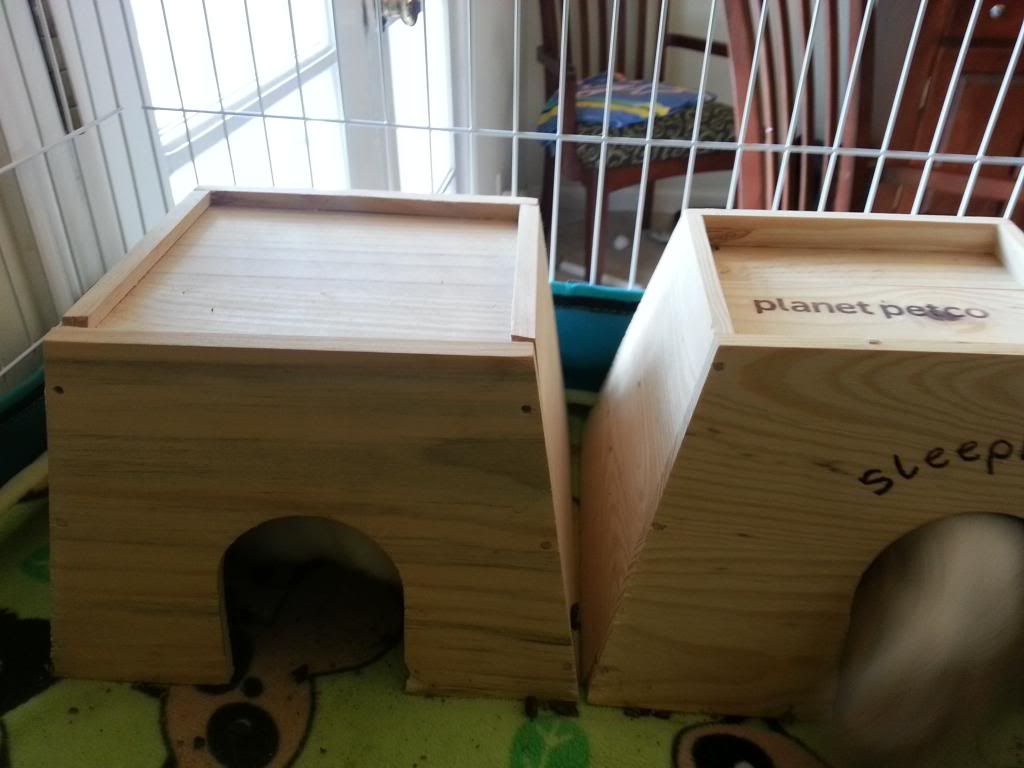 Is this treatment plan correct? Thanks so much.