I was giving Pebbles her usual chin tickles today when I noticed a large lump (Bit smaller than a marble) it is hard to touch and can be moved.
We are going to the vet tomorrow, she is fine in herself eating and drinking well, infact it seems to be bothering me more than her!
She didn't really want to co-operate for the photo.. but my middle finger is touching the lump to show the location.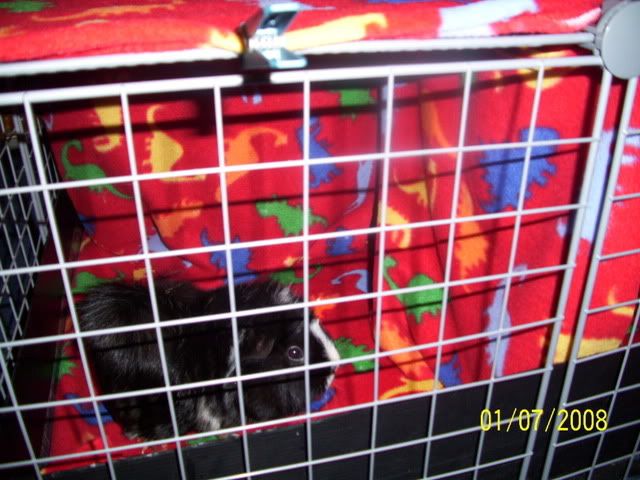 I've never had any medical problems with my piggies before so this is all very new to me!!