Yesterday being so nice I had the pigs out for a little grass time.
*NOTE: Reko has gotten so round, he is sitting at 1300+ gs right now*
Hair blowing in the breeze.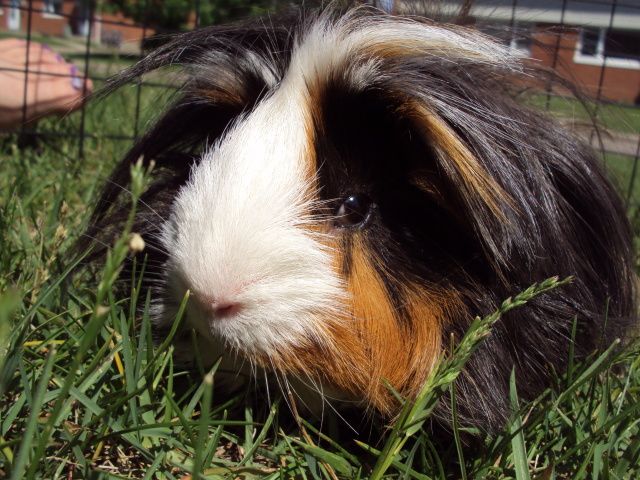 Mojo is such a ham for the camera, no?
"The grass is always greener on the other side."
Mojo has really become a sweet pig. I mean he has always been sweet but lately he's been SUPER sweet, kissing me (out right licking my lips!) and not running when I go to pet him in his cage.
Video of how sweet Mojo is right now
Thanks for reading I'll try and post again soon.