Hi folks,
Great site & info you have here! Couldn't resist following suit after falling in love with the fun factor of the first cage pictures.
Yet to buy any piggies but midway through my build now based largely on the first images i saw.
Thought it would be cunning to ask for any hints tips, critisisms or thoughts before i bolt her all together only to of missed something obvious or worse dangerous. So your thoughts please folks:
Basic principle of 5x3 with 3x2 2nd floor, cable tied with 3 ties on walls & 2 on each side for flooring + correx cut to shape: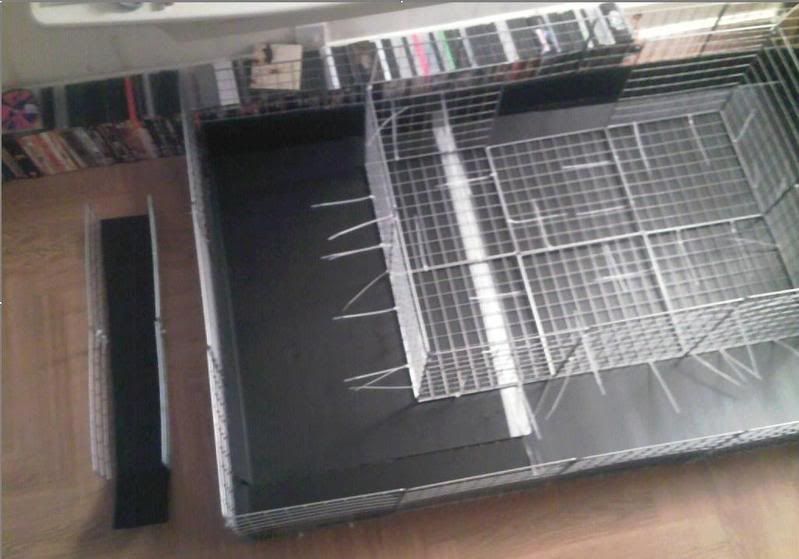 Wasn't sure of how to best support second floor beyond cable ties so figured a couple of bars which i'll put ends on & against the wall to stop them sliding out would be a good back up & potential to hang toys/food off:
With regards seond floor also going to fully enclose it with ramp joining it in the middle of a grid so no potential piggie suicide attempts. Looks a bit low thou so figure i should cut another section higher to allow free running, will line it all with fleece so they wont catch on it at all:
Maybe stick the ramp through more so no gaps at all?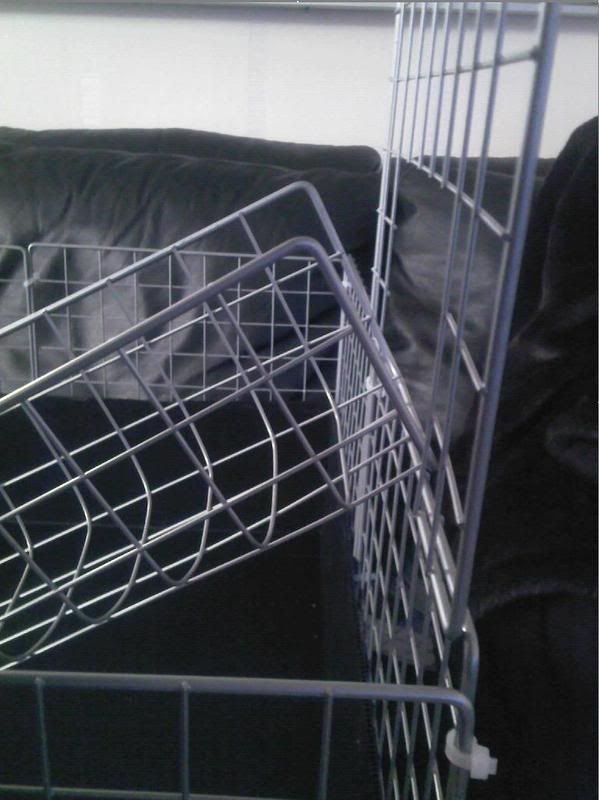 Got vetbed fleece stuff on order + the essentials then it's off to local rescue home to save some squeaky piggies.
Your thoughts please folks?
Ta
Si