Hi!
So we have some new additions. First there were Puppy and Spider pig.
Spider Pig
Puppy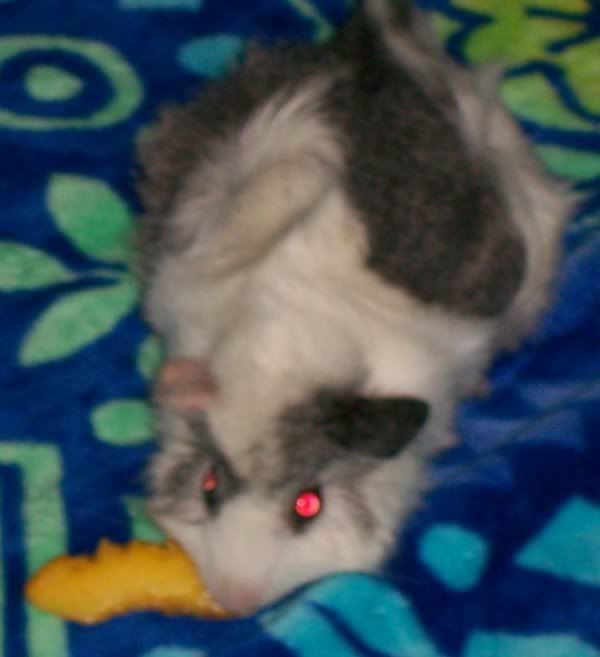 Now, introducing Kitty and Boo (aka mike Wazowsky aka boo-boo-kitty depending who is talking...). They are much more timid and hold-able then the big girls, however the big girls actually run away less now that the little girls are here.
Here are their cages, we need to quarantine the babies for a couple of weeks to make sure that they aren't sick, then we will take down the center wall and have one long cage.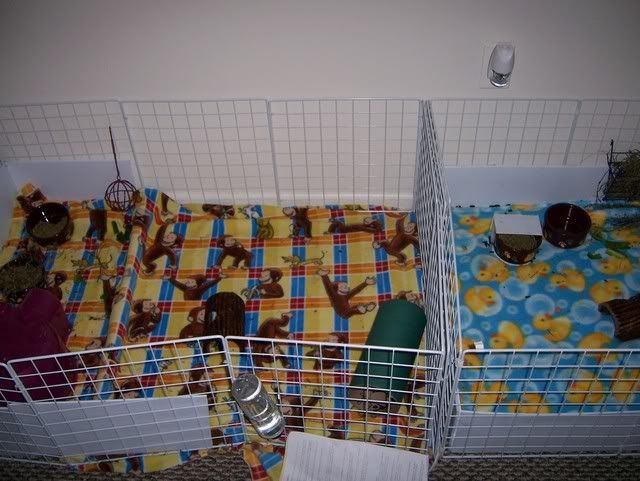 Kitty is Marble, Boo is black.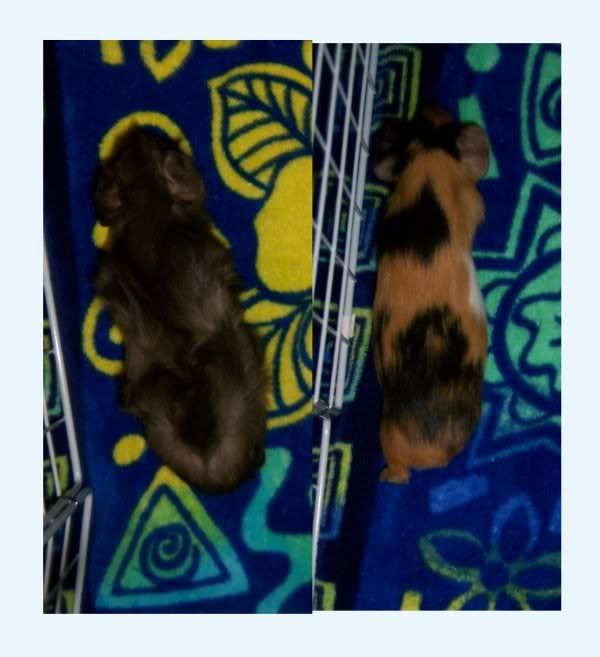 Here is the little pen we set up once or twice a day to let them run around. The babies cannot go in there yet because they can get out! I had to chase kitty down; thank God she didn't get under a couch.