I had the pigs outside the other day so they could munch on some grass and I took a few pictures of them. Here are some, I will post more tomorrow. Hope you like them.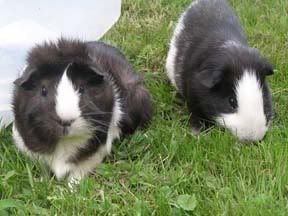 Max and Carson
Maisy in my lap
Maisy's cute little face
Also, I am still looking for transport help. Piggie Parent from SC guinea pig rescue is passing through

Wytheville, Va on September 29. I need transport from Wytheville, Va to either the Eastern Shore or Virginia Beach. If someone could help I would be very grateful. I really want to get Maisy a friend from this wonderful rescue.