Well, this month as been pretty hectic when it comes to birthdays and deaths...my 1st pig Whiskie died on 9/1, 5 years ago. Then Goldie celebrated her 2nd birthday on 9/3, and then passed away a week or so ago on 9/22, and now its Charlie's birthday on 9/30. Yeesh. Well, my baby boy is 2 years old now. I don't have any pictures of Charlie when we first got him becuase I got him late November/early December and I didn't get a camera until Christmas that year but here's one of the first pictures of him I have.
(the date on this picture is wrong...)
He was such a scrawny baby, he had tons of energy though, mad laps and mad popcorns every time he heard plastic rattle. He still mad laps and popcorns, just not as often or as crazy, usually just at dinner time and when he gets new hay.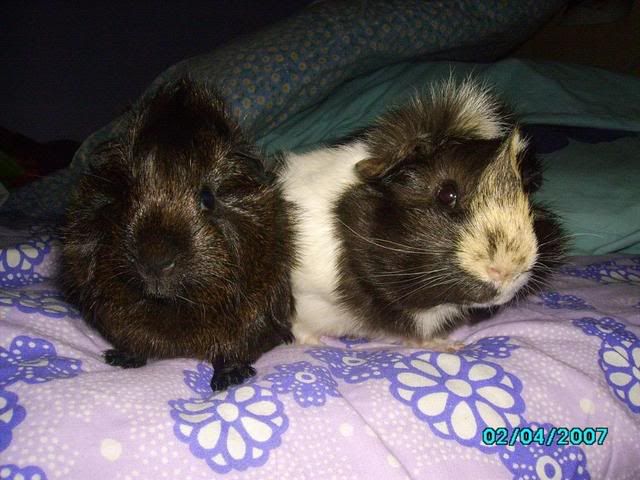 He was a lone pig until he was about 4-5 months old, when we adopted Chewie. They got along pretty well at first, but when they both hit adolescence they started to bicker a lot, but they're over that now. Chewie's also grown much bigger than Charlie now.
Here is Charlie today, for his birthday he got several meals of his favorite veggies all day (breakfast, snack, lunch, snack, dessert) and then he and Chewie had about 45 mins of grass time because it was such a beautiful day out.
Happy Birthday Charlie Brown!