I don't think I've ever posted pigtures here, so I figure it's about time. Yesterday I gave my boys their haircut, as well as a butt soak to clean off the crusted on poo. I swear, the boys must roll in their poo or something the way it gets in their hair. I have to trim it back every month or so to keep them clean. Of course, they won't talk to me for days afterwards LOL.
My girls were never this dirty. Then again, they had naturally short hair, and were sedate old ladies by the time I got them. Maybe when the boys get older they'll stop poo wresting, or whatever it is they do that gets them this dirty.
Here are Blaze's before shots - he looks like a little tribble! He's named for the blaze of creamy fur on his right side, as well as for an American Gladiator: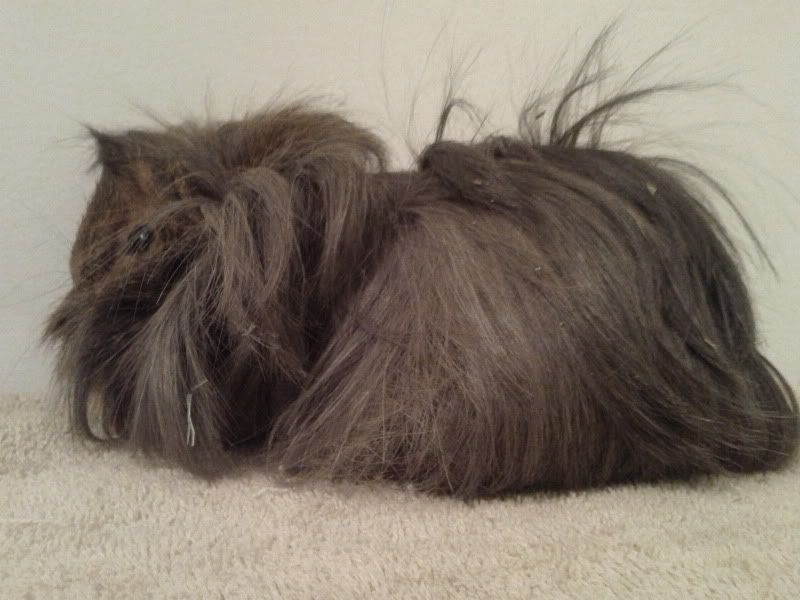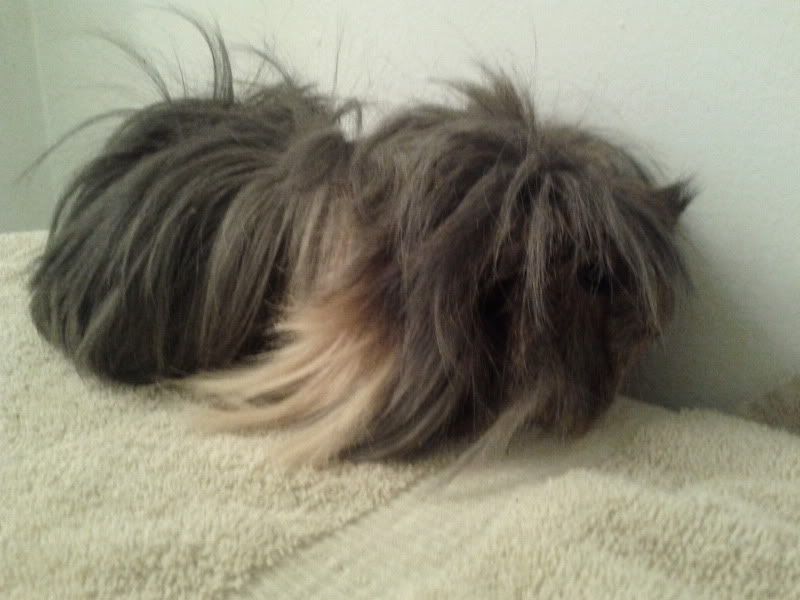 Here he is after his wash and trim. It's kind of a hack job, I had to work fast because he hates being trimmed. But it keeps him clean, which is what's important. His little creamy patch is more visible now.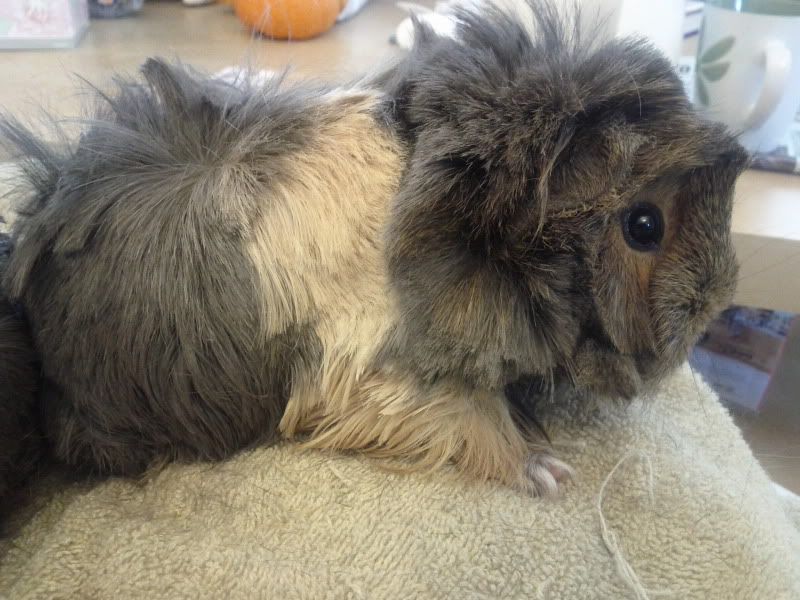 Here's Jet, also named for an American gladiator, before his trim. He actually looks quite the respectable gentleman, until you pick him up and feel the dirty mats in his fur.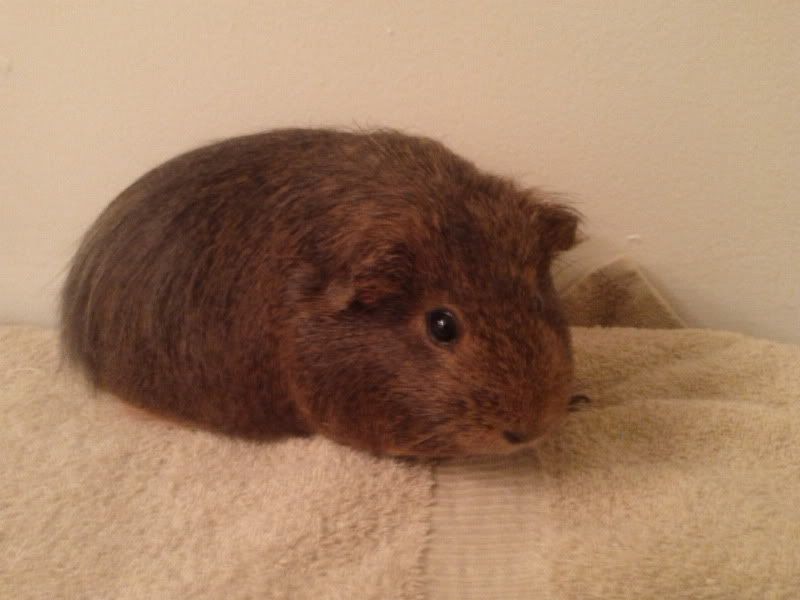 Here he is after his trim. Because his fur doesn't get as dirty I don't have to trim quite as much. When it's short like this you can see that he has a couple of little creamy patches too.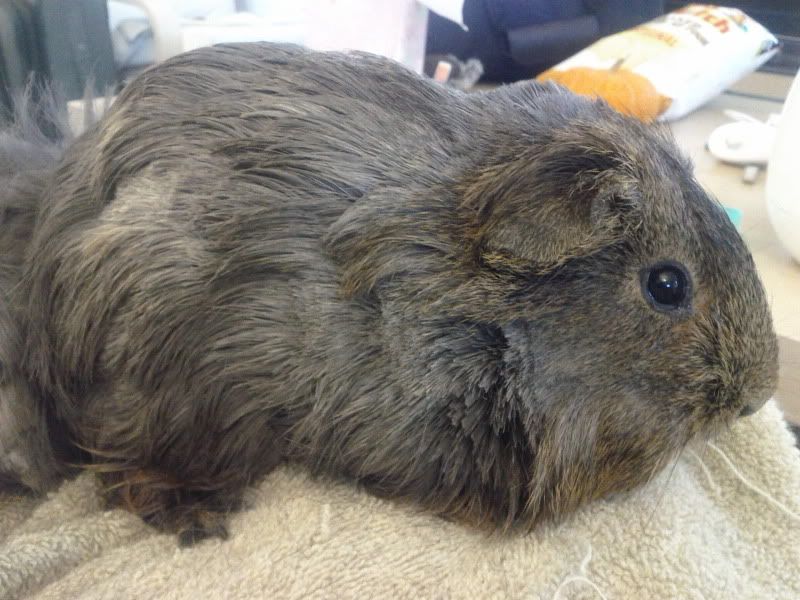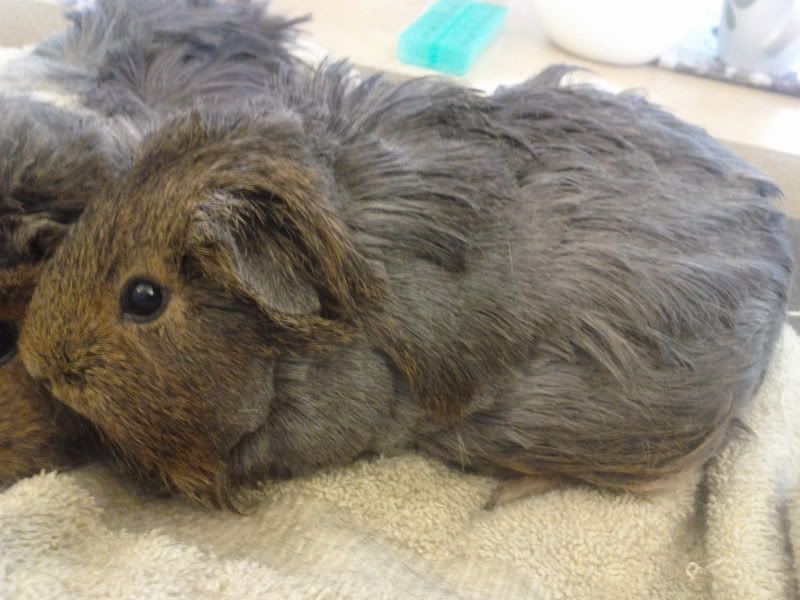 And here is a headshot of the two of them conspiring together against me.