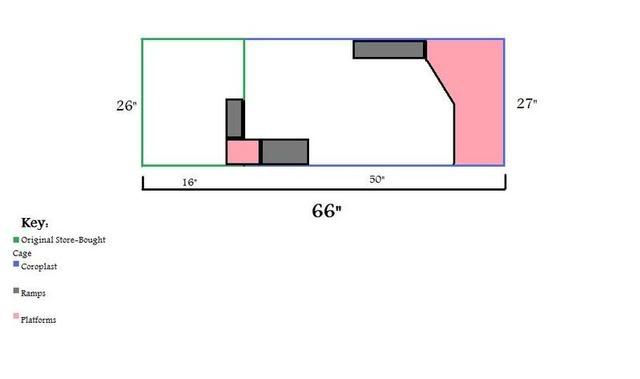 or
http://i372.photobucket.com/albums/oo164/MxV13/GuineaPigCage-1.jpg
I figured I'd make good use of the one I already have. Instead of cutting out the one side, I'd make some ramps to go over the side.
Please give me tips/suggestions on cage size, structure, or things inside the cage.
I have most of the supplies, but haven't started building, so I'm open to changing anything.
Thanks.