The other 3 pigs are going well. Rosie and Lily will be 4 this year, and Acorn will be 3 (as will Ella). They plod along as usual, enjoying the extra space in the new cage, sleeping and eating as guinea pigs do.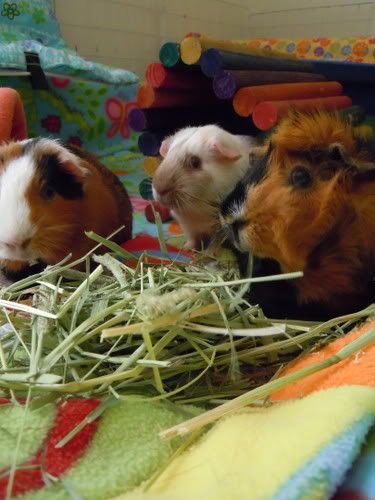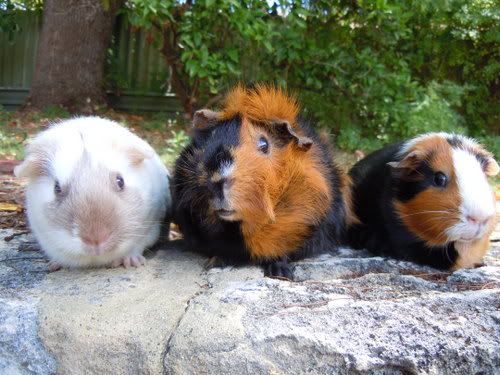 Lily;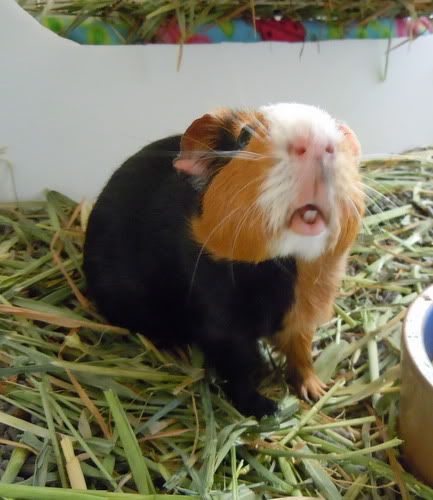 Acorn;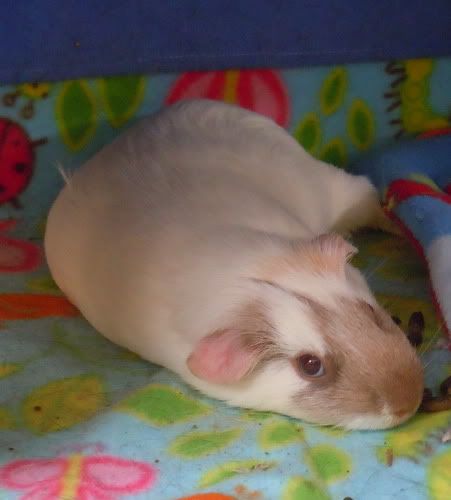 Rosie;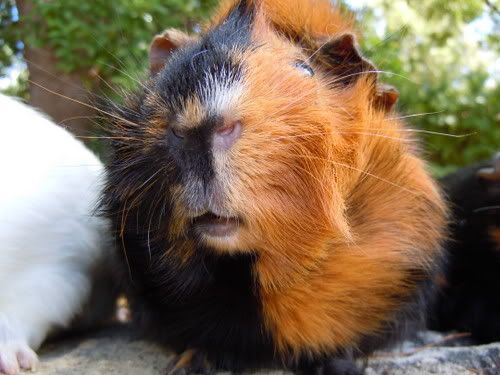 The bunnies are going well too. Charlee turned one in November, and Noah turns one next week. January was our first anniversary of owning bunnies, so that was pretty cool. Charlee is due for her next set of jabs soon too.
They have a 7ft x 5ft extension on the C&C at the moment. The set-up itself is in the spare room, which at the moment contains a lot of bits and bobs. Once they are all organised, we should be able to extend the space they have.
The weather has been very hot, so they spend most of the day in the play pen which is directly underneath the ceiling fan - smart bunnies!
Charlee;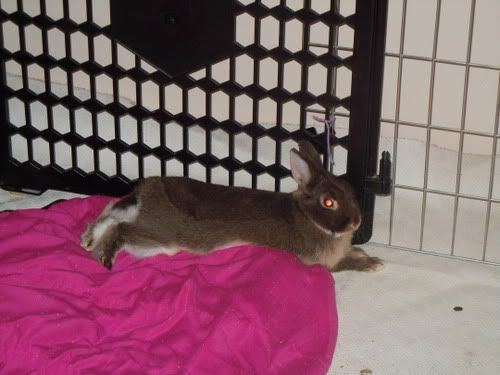 (the juice bottle was a frozen water bottle)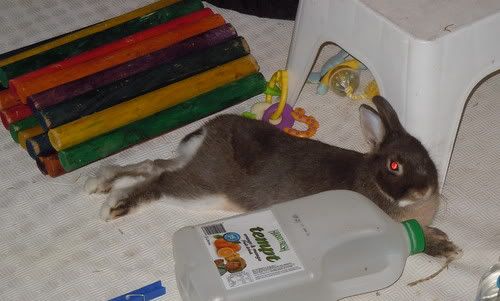 Charlee and Noah;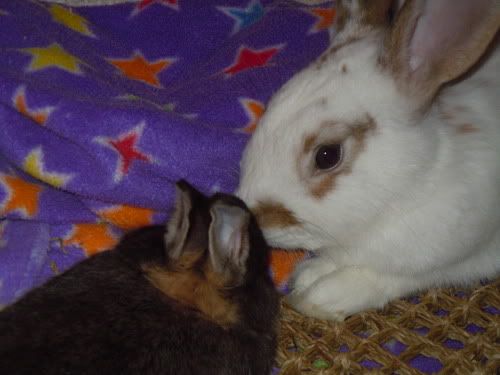 Noah;